The Reviewer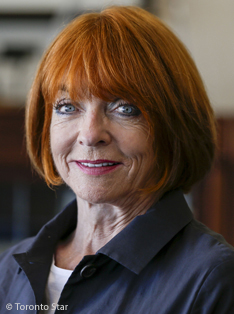 The Hon. Gloria Epstein
After graduating from the Smith School of Business with a B.Comm., Justice Gloria Epstein ran a fishing camp on an island on Lake Temagami for two years before attending law school at the University of Toronto from which she graduated in 1977. Justice Epstein was appointed Queen's Counsel in 1992. She was appointed to the Ontario Superior Court of Justice in 1993 and has served as a judge of the Ontario Court of Appeal since 2007.
In her 25 years on the bench, Justice Epstein has presided over a wide range of trials and appeals, covering many areas of the law. Among her more noteworthy cases is the 1999 decision in M. v. H., in which she ruled at the trial level that the statutory exclusion of same-sex couples from the definition of common-law spouse violated the Canadian Charter of Rights and Freedoms. That decision was upheld by the Supreme Court of Canada. Also during her time as a trial judge, Justice Epstein was appointed to review the Ontario government's involvement in the lives of the Dionne Quintuplets.
Throughout her career, Justice Epstein has been active in the broader community, including involvement as Director of Women's College Hospital Foundation, Special Advisor to the Canadian Association for the Riding Disabled, member of the committee established to facilitate access to the courts for people with disabilities, Director of the Canadian Women's Foundation, Director of the Starlight Foundation, Co-chair of the Board of Directors of the Ontario Justice Education Network, and Chair of the Alumnae Association of the University of Toronto Faculty of Law.
Justice Epstein currently serves on the National Board of Directors of Pathways to Education, a non-profit program that provides a comprehensive blend of academic, financial, social, and one-on-one support to marginalized youth living in low income communities to help them complete high school and realize their full potential. She also sits on the Smith School of Business Advisory Board, which offers advice to the Dean on Smith's strategy and initiatives.
In 2007, Justice Epstein was awarded the University of Toronto Arbor Award for volunteerism and in 2013, was recognized as a YWCA Woman of Distinction.
Lead Counsel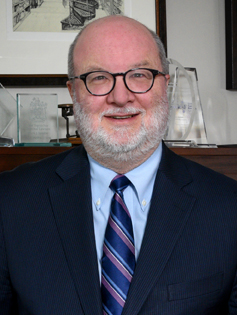 Mark Sandler
Mark Sandler, Lead Counsel, has practised law for over 38 years. He has served as commission or review counsel to over 20 public inquiries or systemic reviews, including a recently completed systemic review conducted by the Office of the Independent Police Review Director into the Thunder Bay Police Service and its relationship to the Indigenous community. He has served on a number of tribunals, including as a part-time member of the Human Rights Tribunal of Ontario, and as Chair of the Appeal Panel of the Law Society of Upper Canada. He also served as Senior Counsel and National Chair of the League for Human Rights of B'nai Brith Canada. He has provided human rights and anti-racism advice and training to multiple agencies, including various governments. He appeared as a witness before House of Commons and Senate Committees on legal remedies to combat hate, and the inclusion of sexual orientation and gender in criminal legislation to address hate propaganda and hate motivated crime.
Mr. Sandler will be assisted in his current work by partner Jonathan Shime, associates Megan Schwartzentruber and Amanda Ross and articling student Nazampal Jaswal.
Administrator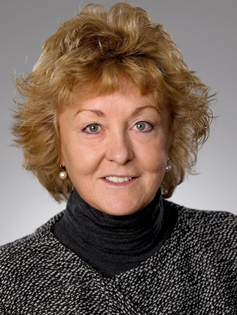 Debbie Oakley
Ms. Oakley has held senior executive positions in the non-profit, for-profit, and government sectors. Most recently Debbie was Executive Director at Innocence Canada and the Innocence Canada Foundation, leading the organization (formerly known as the Association in Defence of the Wrongly Convicted) through a significant evolution from a small grass roots group to a national organization. Prior to that Debbie was Senior Vice President, Corporate Affairs with the Ontario Municipal Employees Retirement System (OMERS) where she successfully led a governance reform initiative involving a diverse array of municipal stakeholders. For more than a dozen years, she served in various capacities with the provincial government. She was also the Commissioner of Social Services with Halton Region for five years where she became well acquainted with municipal government in Ontario. Debbie is currently serving as the Chair of the Provincial Judges Pension Board. She also served as a Director on the Board of St Michael's Hospital and is an engaged member of her community.